10/28/22 – Fall Festival
Posted: | Updated:
Summary: Join us for the PTA Fall Festival!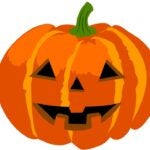 Fall is in the air on Friday, October 28 from 4:30-7pm on the Whittier blacktop. We're calling this "Fall Festival" because it's taking a bit of a departure from Fall Carnivals in the past. Like past years, all community members (including graduated Wildcats) are welcomed. Unlike past years, there will be less emphasis on traditional, carnival-style games. Instead, the focus will be on activities, spending time with friends, music, food, and dancing.
No tickets necessary–just show up and join in on the fun! All children must be supervised by their grown-up during the event.
Games and activities including pumpkin decorating, apple toss, face painting, candy corn toss, pumpkin run, cake walk, and photo booth.
Move inside after dark for the Monster Mash DJ'd by our very own Ms. Steph!
Food available for sale: Corn dog combo meals, popcorn, and cotton candy.
Costumes are welcome (but not required!). Wear weather appropriate gear! Most of the event is outdoors.
Questions? Contact event co-chairs Jess Twardzik jesstwardzik@gmail.com and Tina Lilley tina.lilley@gmail.com.